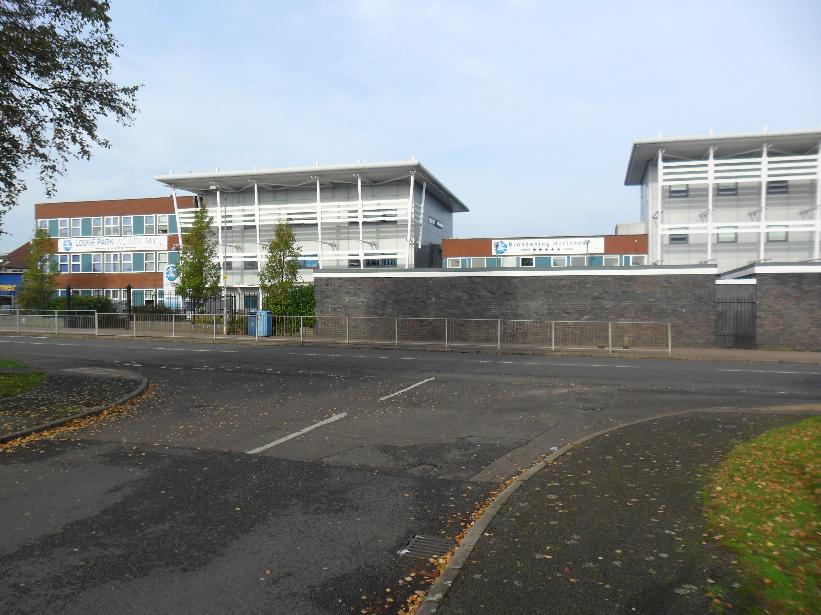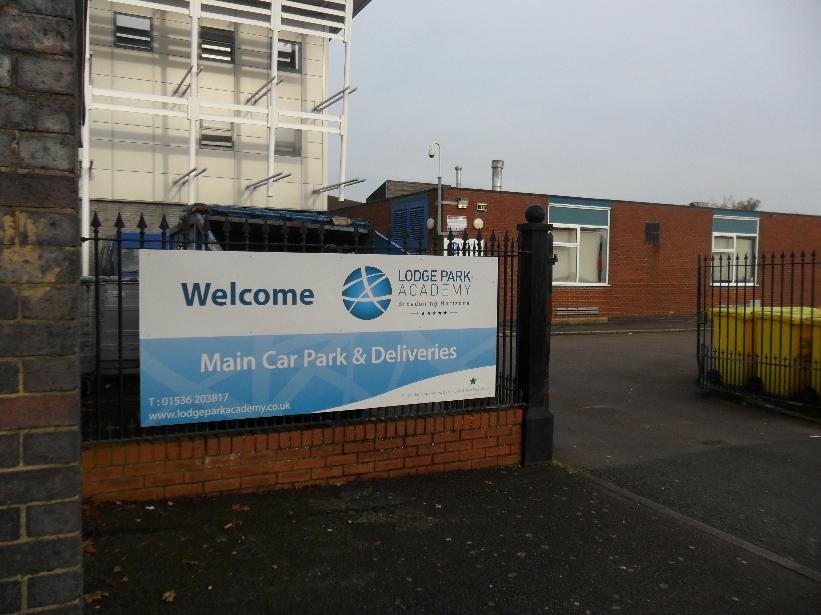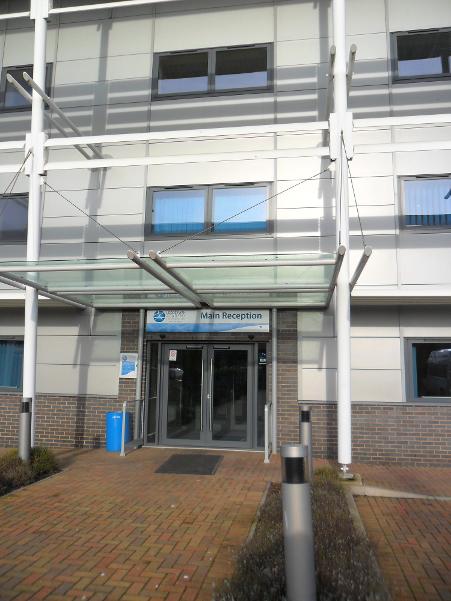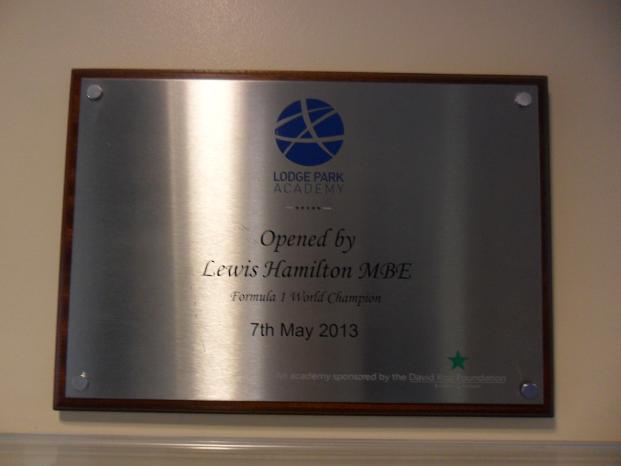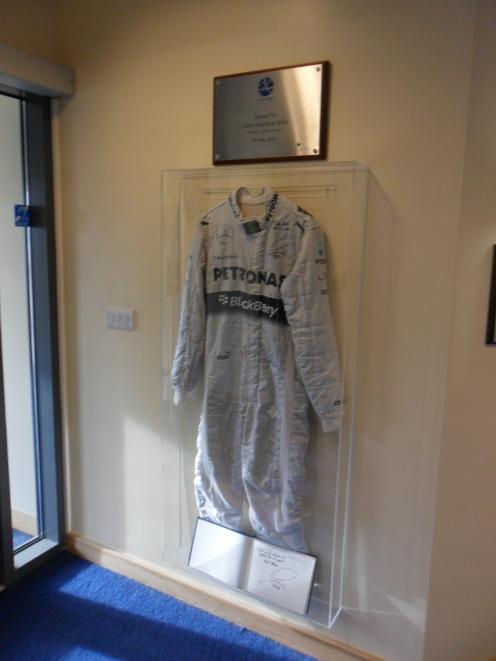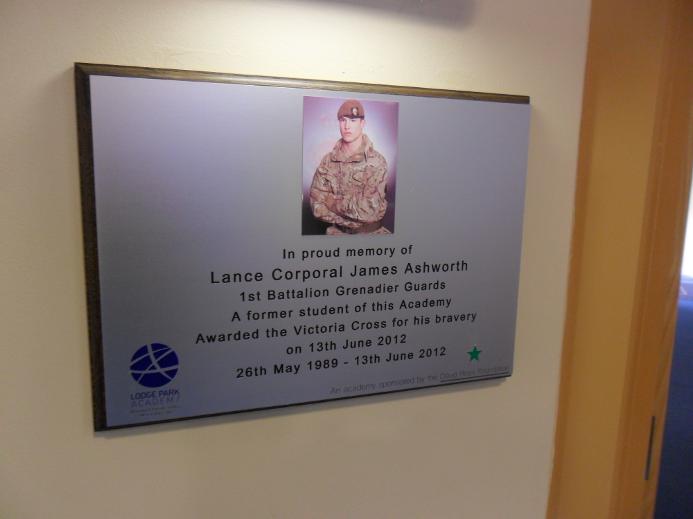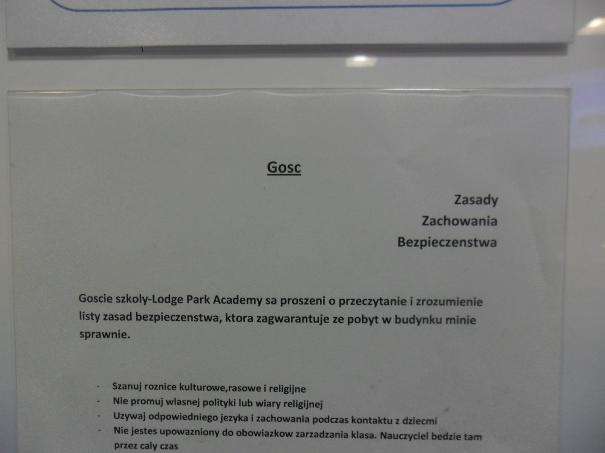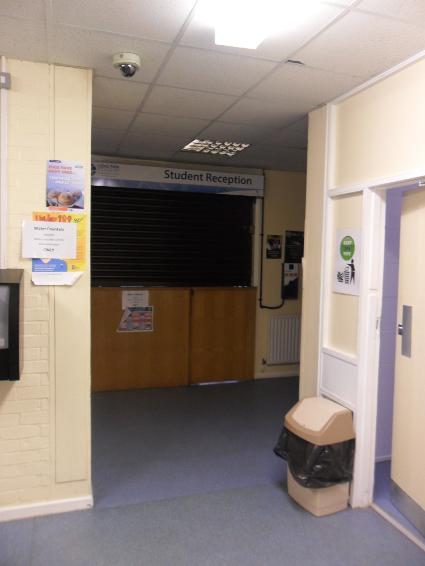 Above -1972, entrance to Biology lab. 2014, Student Reception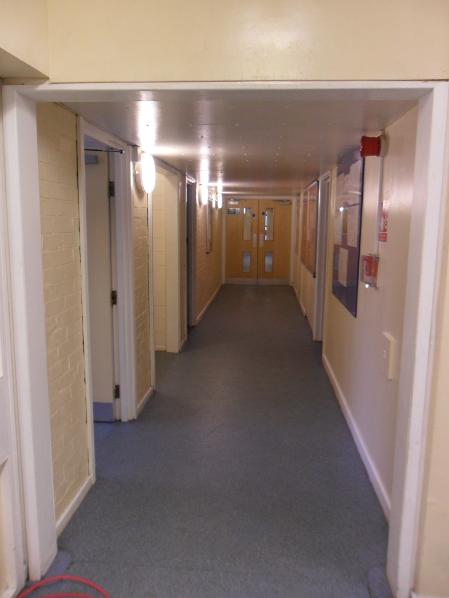 Above - Ground floor corridor looking from Biology/Student Reception.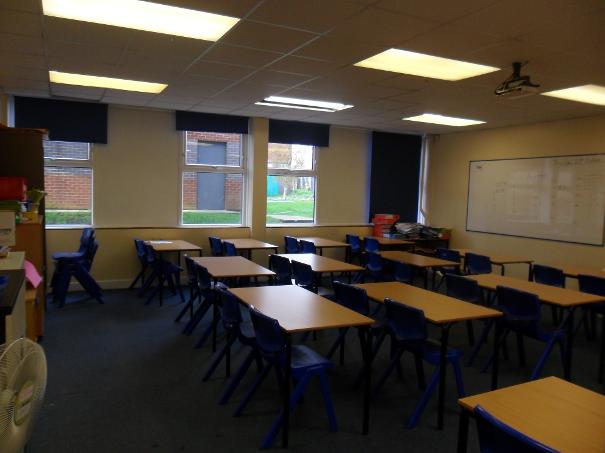 Above, 2014 Classroom, roughly where in 1972 Cookery took place. The 'flat' is long gone!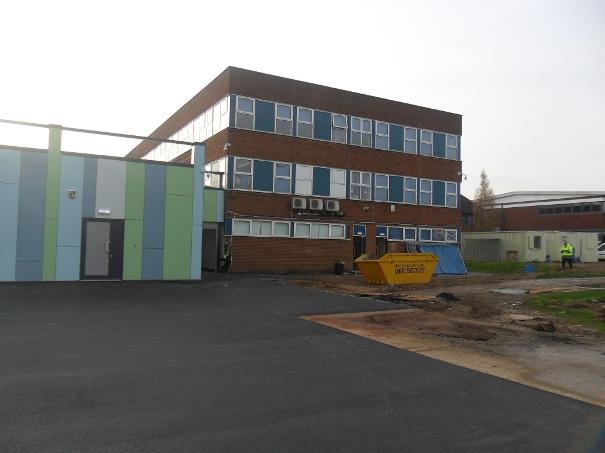 Left - new restaurant, middle - Main block, right - Sports Centre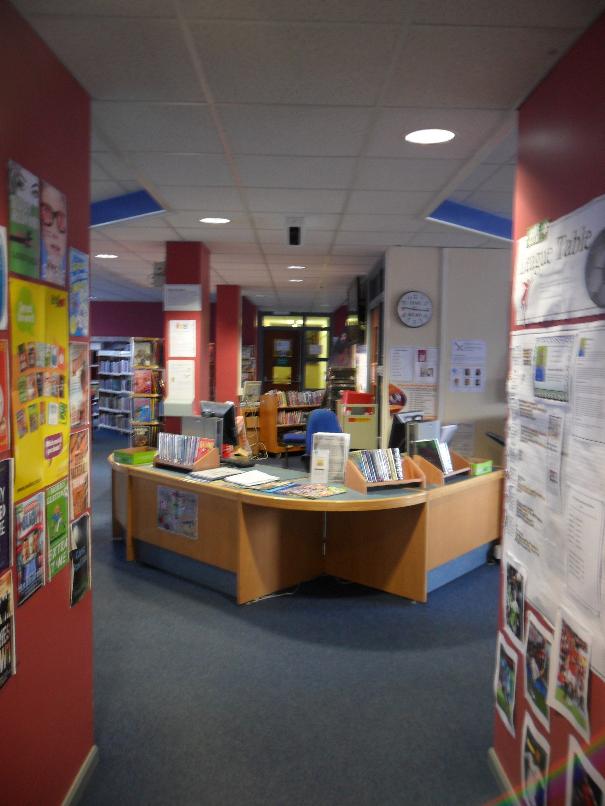 Above, The long middle floor corridor is now broken up by the Library.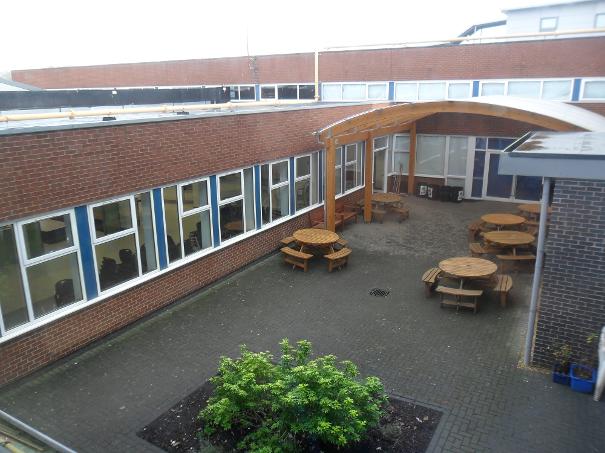 Above, view of the Quadrant from a middle floor room in the Main block. At the top is the hall with the Gym wall visible on the left. On the left is the corridor joining the Hall and the Main block.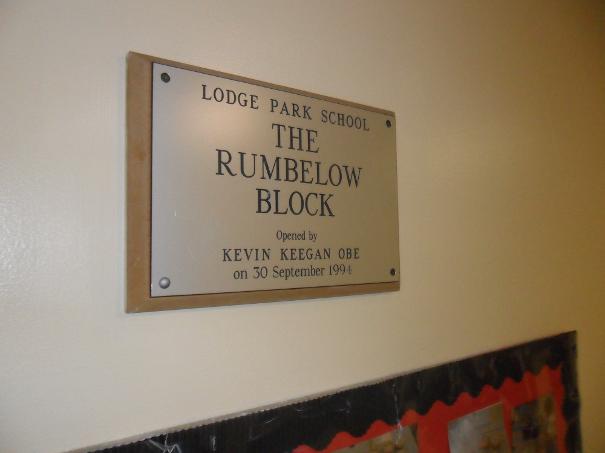 1972 Needlework? Not in 2014. "Fashion and Textile design"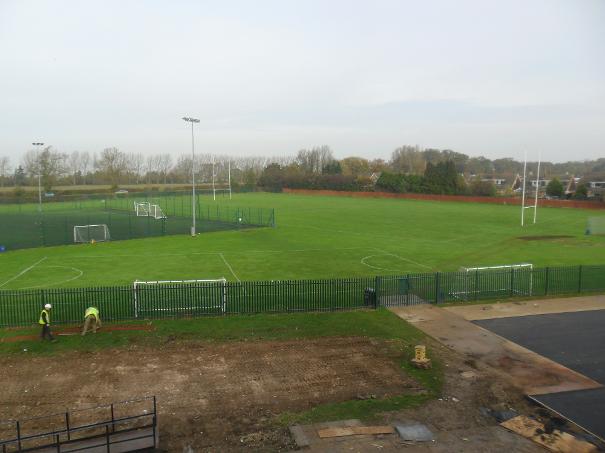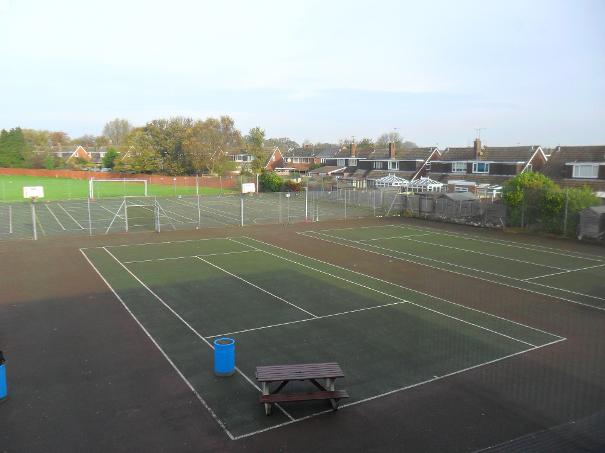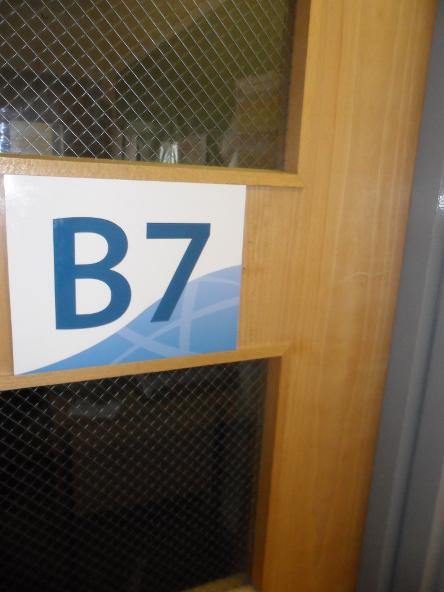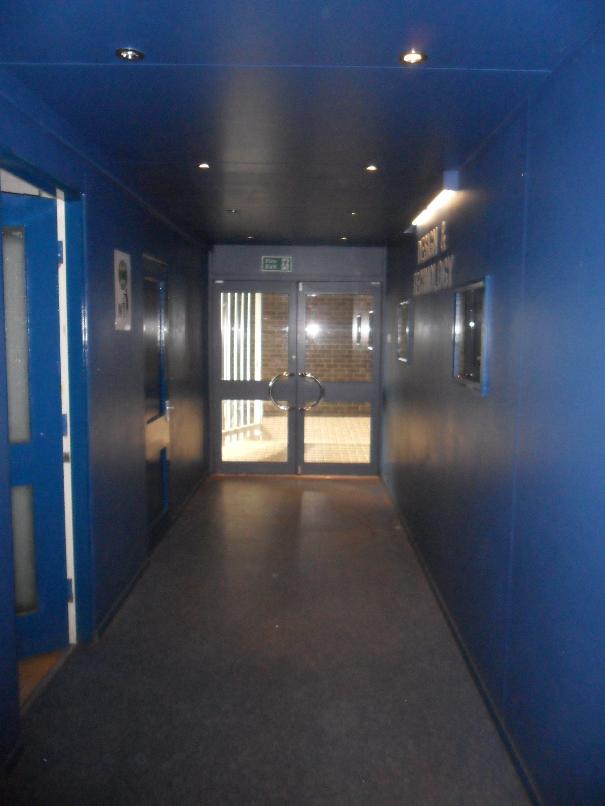 Above, Craft block entrance/exit doors.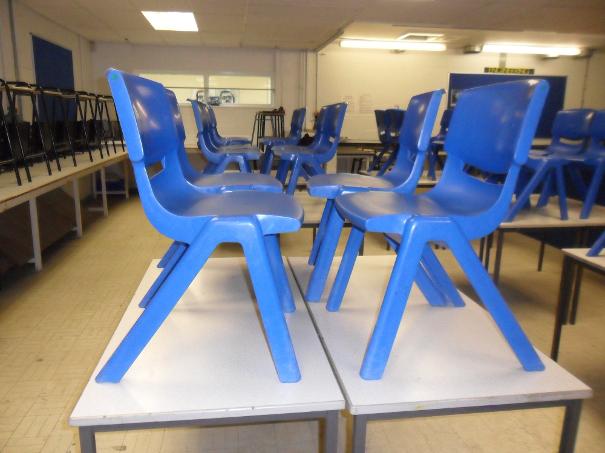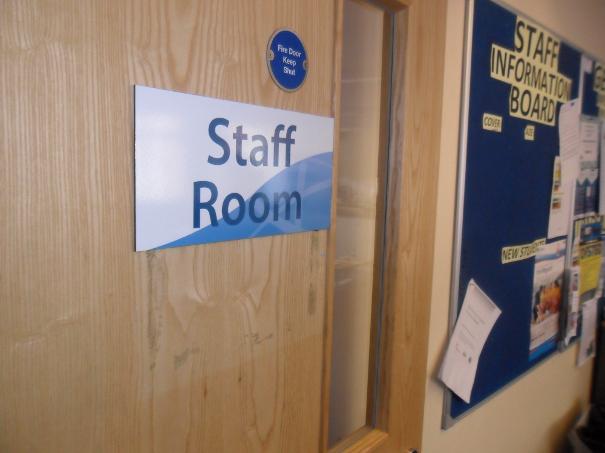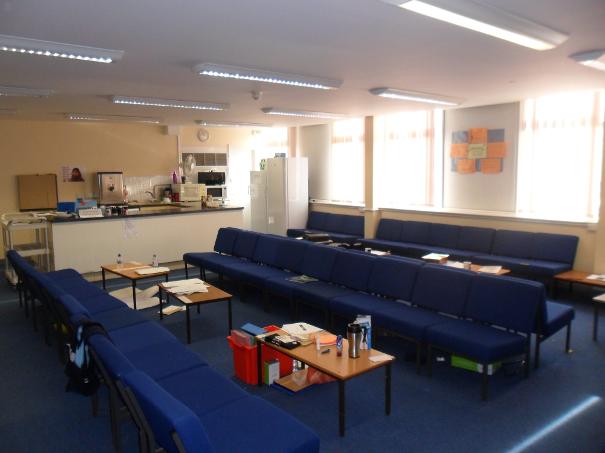 1972 Miss Stout Music Room, 2014 Staff room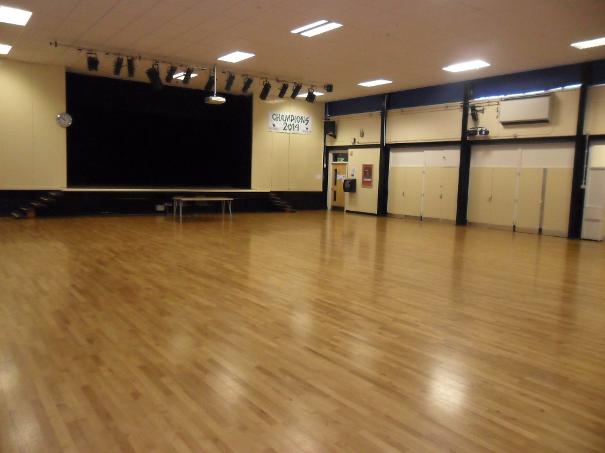 Main hall, 1964 floor finally replaced.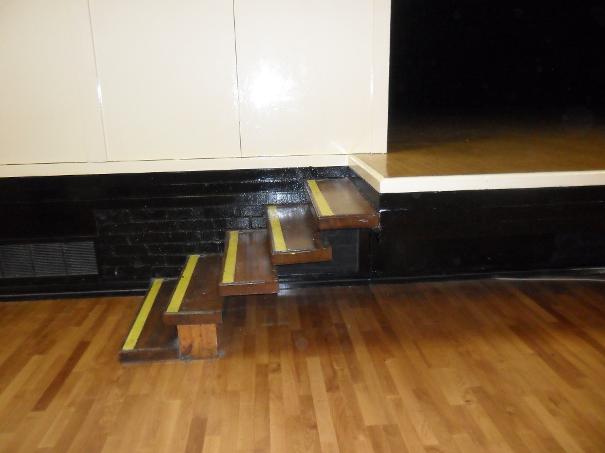 New floor, same old steps onto stage..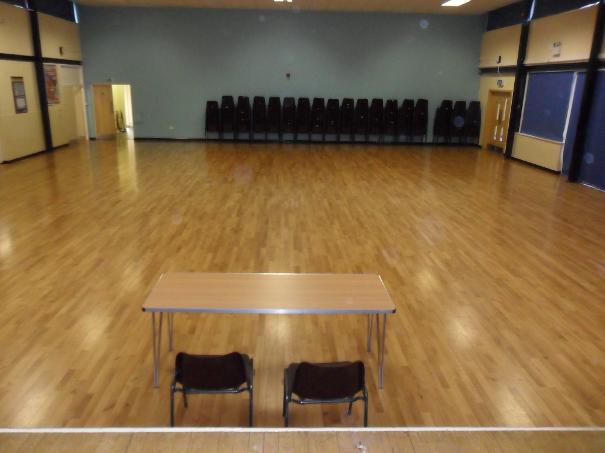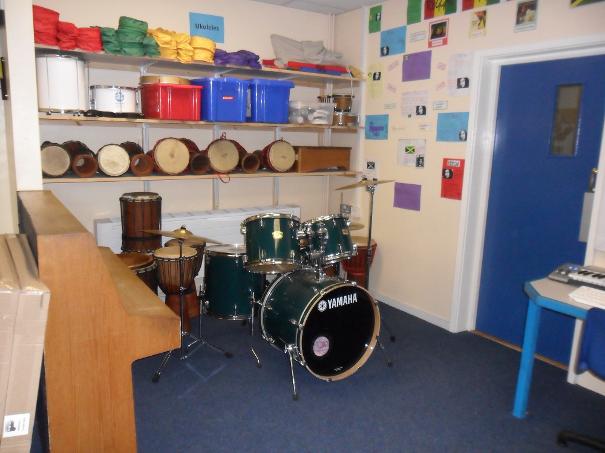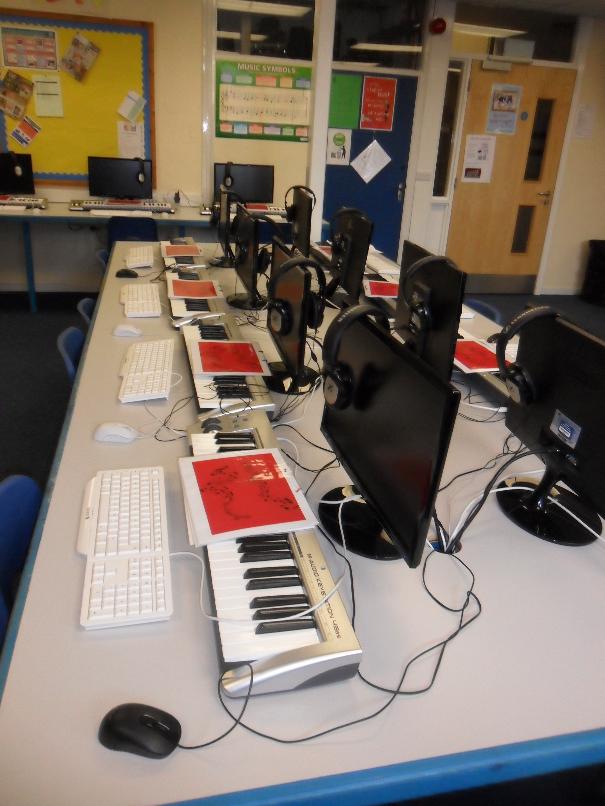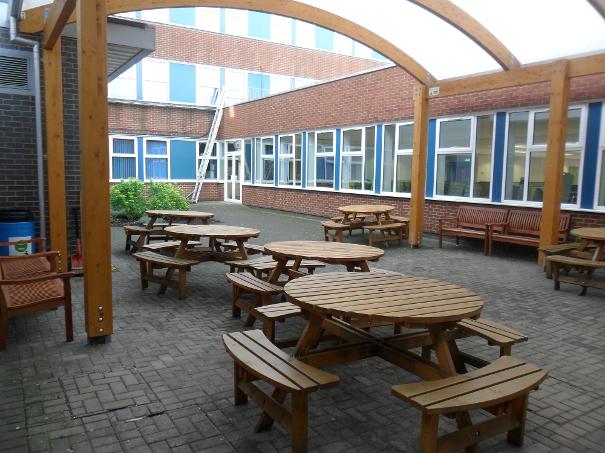 Above, Quadrant, looking towards Main block

Above, same view 3 years apart.
Left hand photo, doors to playground with Gym door 2nd right and changing rooms on left.
Right hand photo, see below.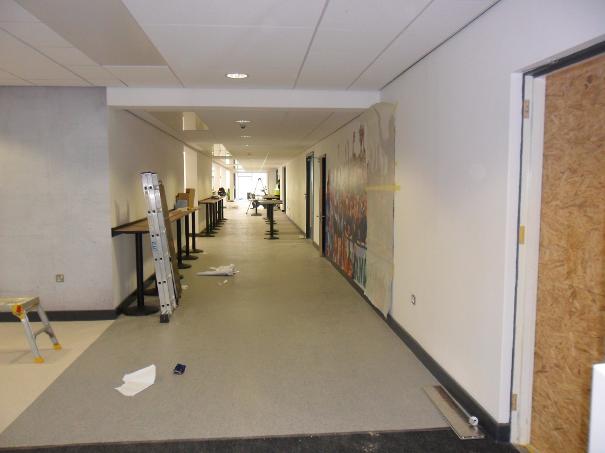 Above, with back to Quadrant, boarded up door on right leads to Hall. 2nd door up on the right (after mural) leads into the Gym. Left, where ladders are, were ye olde changing rooms.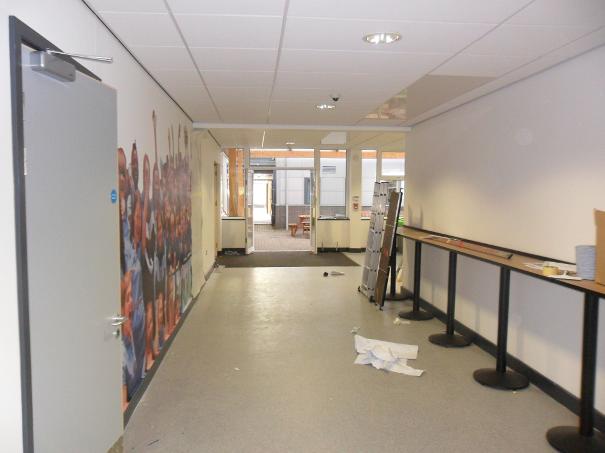 Above - reverse of previous photo, looking towards Quadrant. Gym door (out of shot) on left. Hall door just in view on the left of the carpet.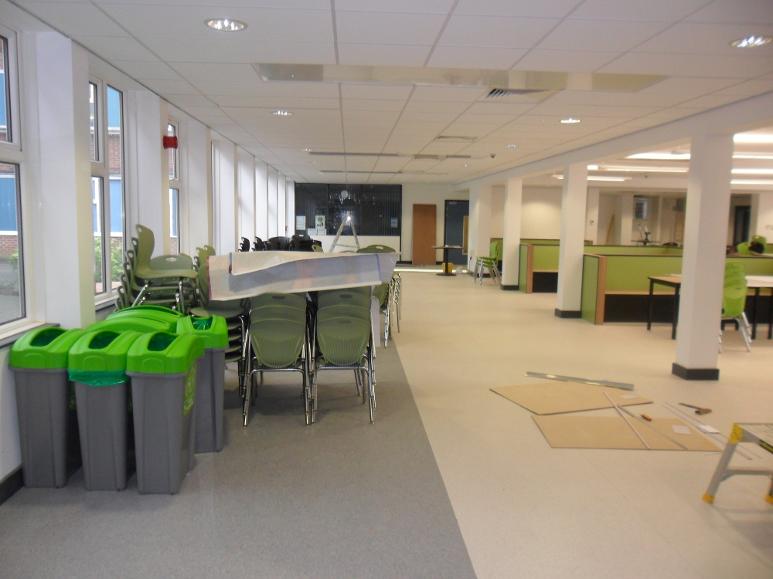 Above - with back to the Hall entrance door, looking towards main block. Quadrant on left, new restaurant on right.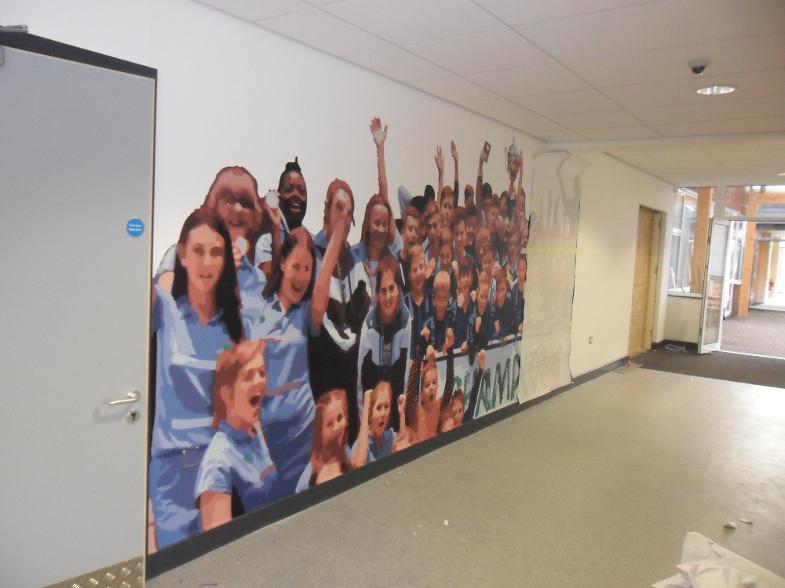 Partially completed wall mural between Hall and Gym doors.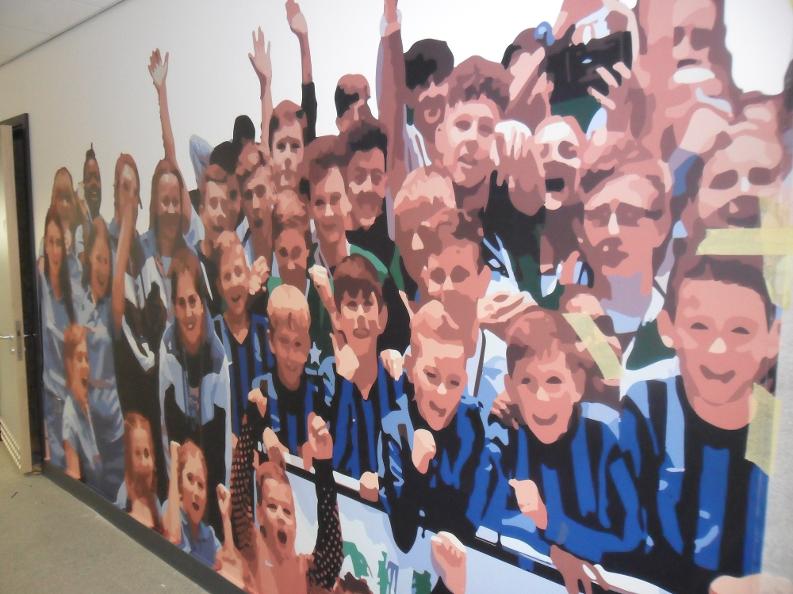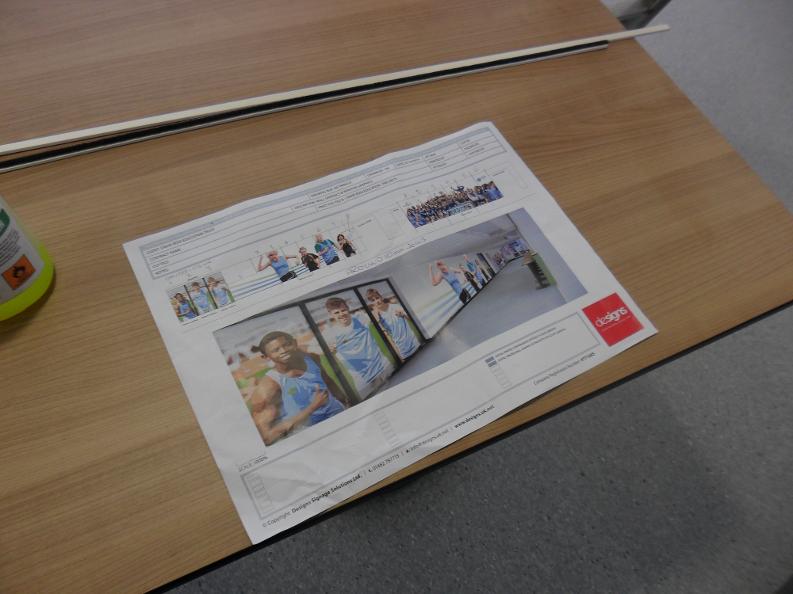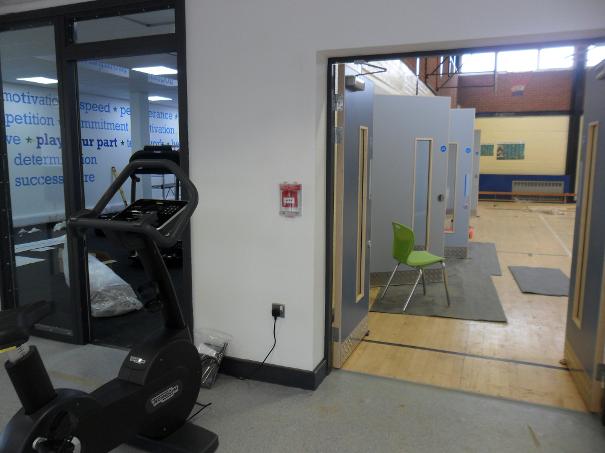 Above/below - right, door to Gym. Left, door to fitness area built onto the back wall of Gym.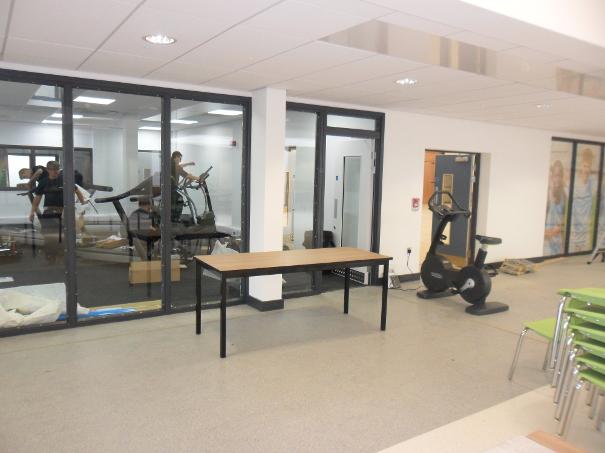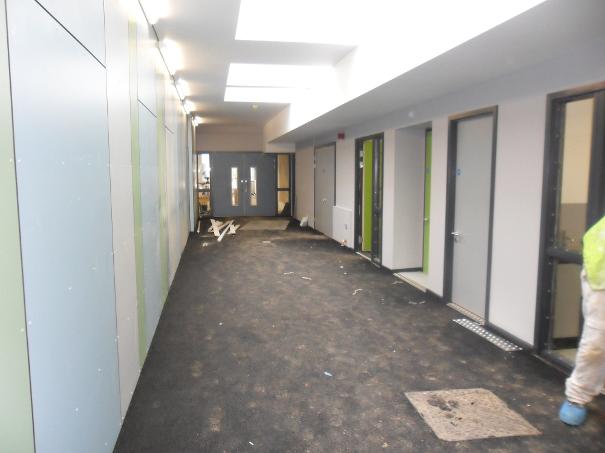 Above - Ground floor of Main block on right, new restaurant on left. Through the doors, on the left, was the corridor to the Hall, tuck shop and drinks machine.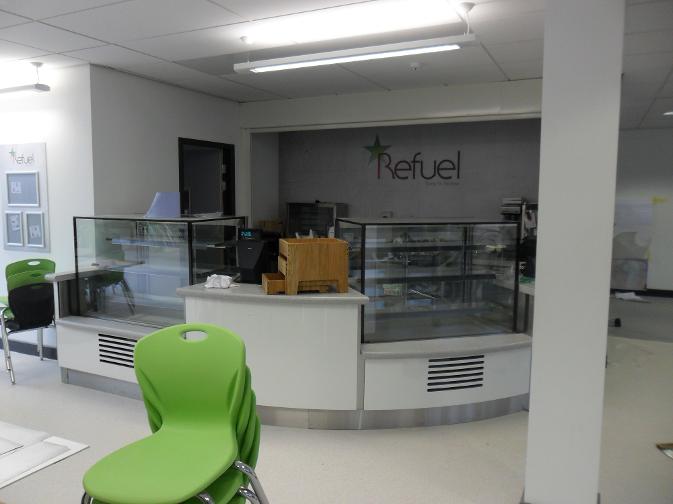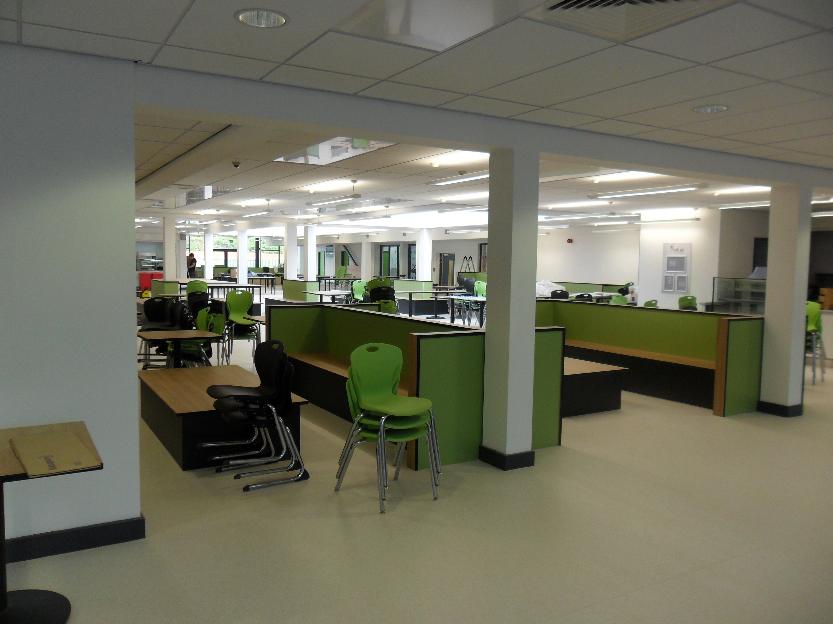 Above - 1964 - 2014 playground between Main Block and Gym. 2014 Restaurant. Out of view, to the right, the Hall. To the left, Main block. The wall between the two columns is where the changing rooms were. In the centre of pic, just to the left of the ladders are the doors to the top part of the Gym.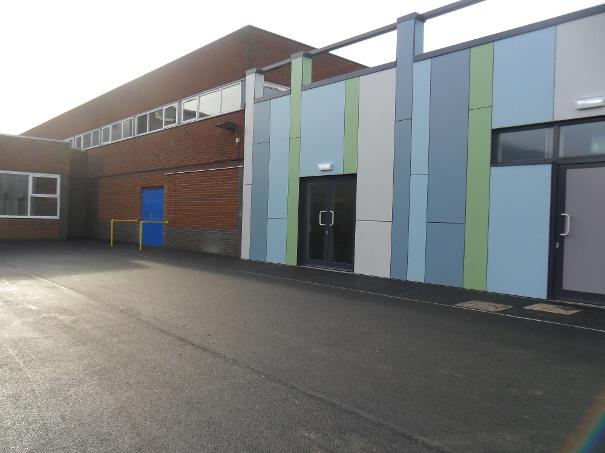 Above - Music room left, Gym in the middle and new Restaurant right

Above - Same view, 1974, 2011, 2014 (see below)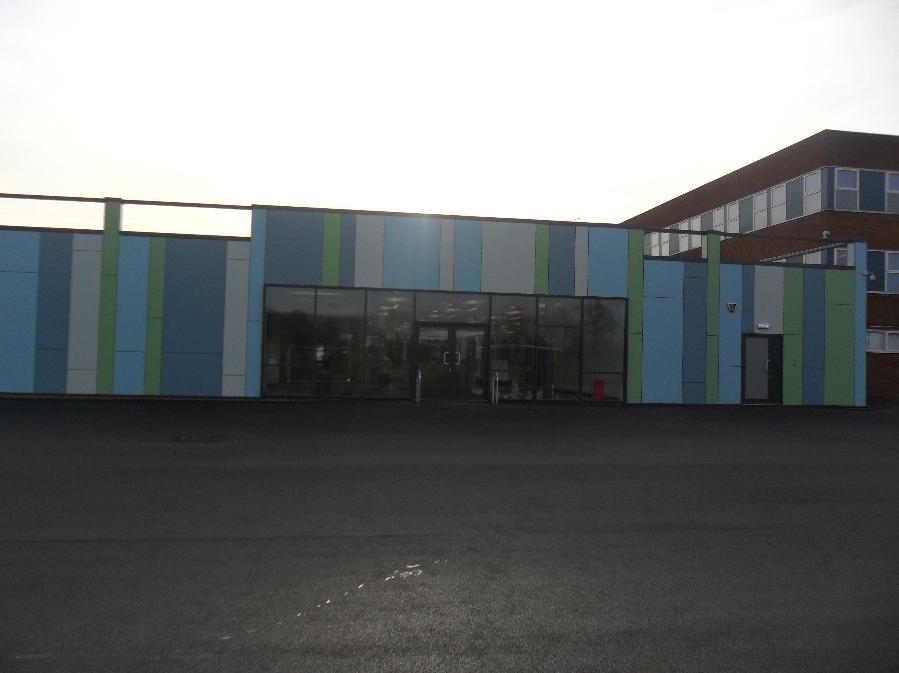 Above - 2014, Playground no more...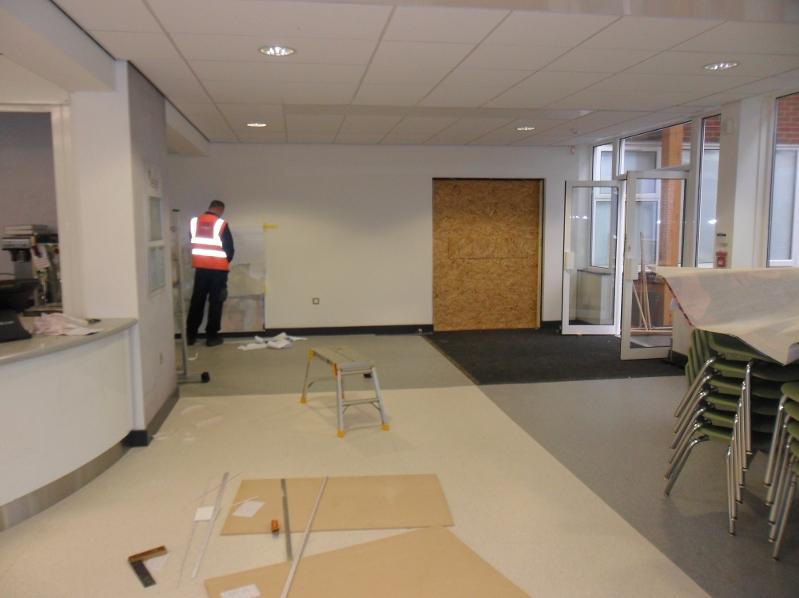 Above, boarded up door to Hall, "to keep the dust out whilst building goes on"