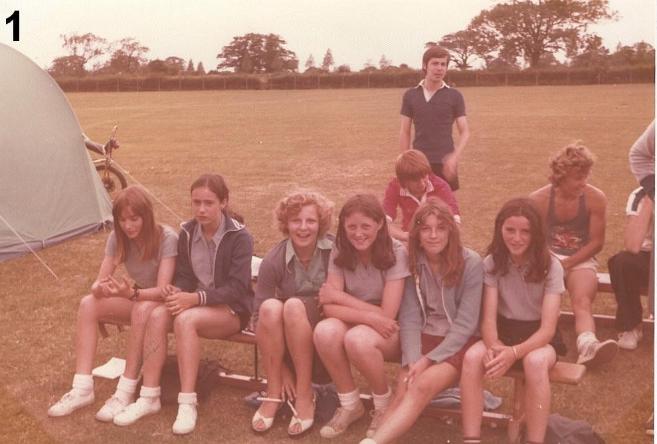 Standing - Paul Goult
Back sitting - Billy Jansen, David Cruckshank
Front sitting - ?, ?, Kay Edwards, Kay McKenzie, Helen Beadsworth, Mandy Dickson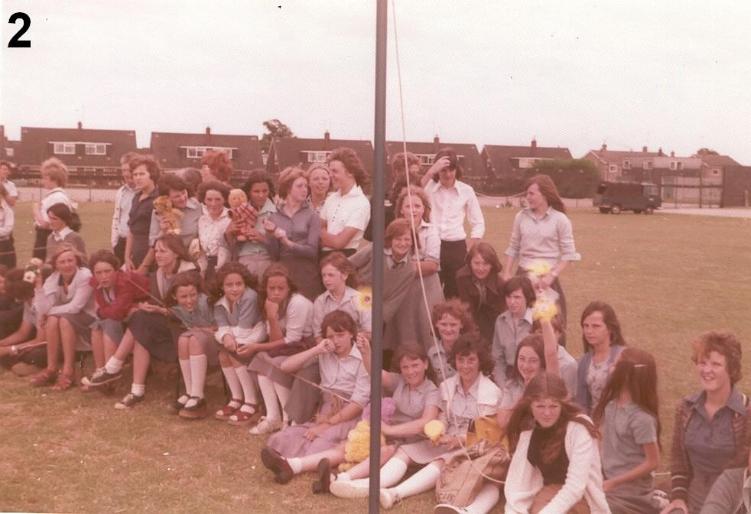 Back row - from left holding Teddy, Christine Strang, Margaret Allison, Melanie Binley, Ivy Taylor, Elaine Currie, Des Licquorish.
Right of pole - standing Gary Martin, Dawn McRobbie. kneeling, right - Tracy McLee
Front row - from left, (holding her cute little Teddy) Val Milsom, Kathy Masterson, Lynne Nicholson, Jackie Mitchell, Trudy Scott, Susan Partridge, Isobel Wright, Carol Reid, ?, Sandra Looney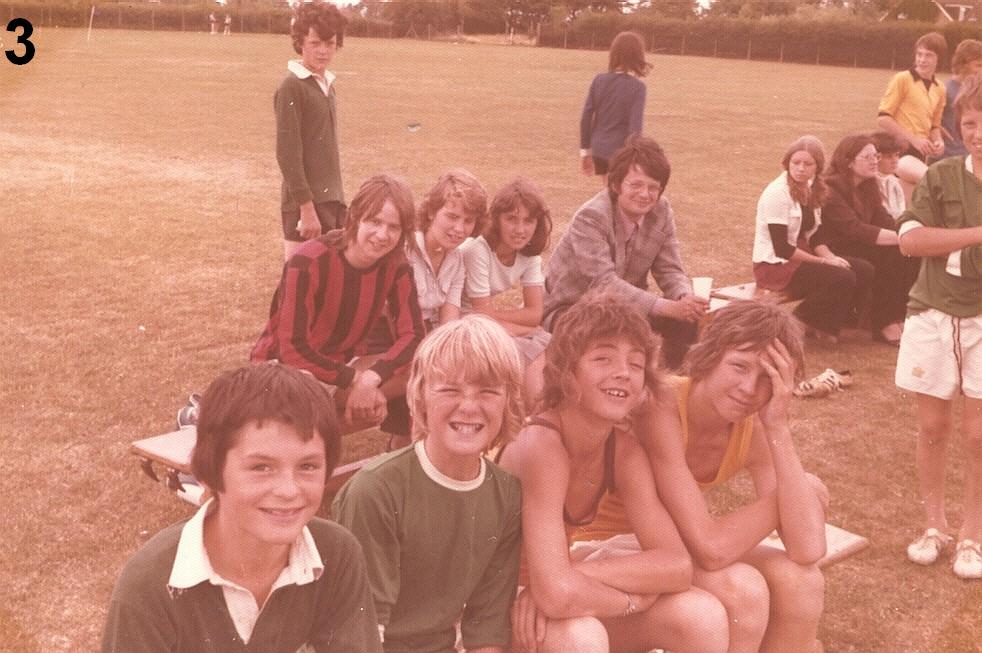 Back Standing, Billy Bean?, ?, Stanley Blair
Back row - Alan Mitchell, Karen Hogger, Carol Findlay, Mr Haigh, Rownena Hofbauer, Caroline Herron
Front row - Paul Blott, Tony ONeill, John Vulovic, Stewart Wilson.
Front Standing, 1/2 of John Martin!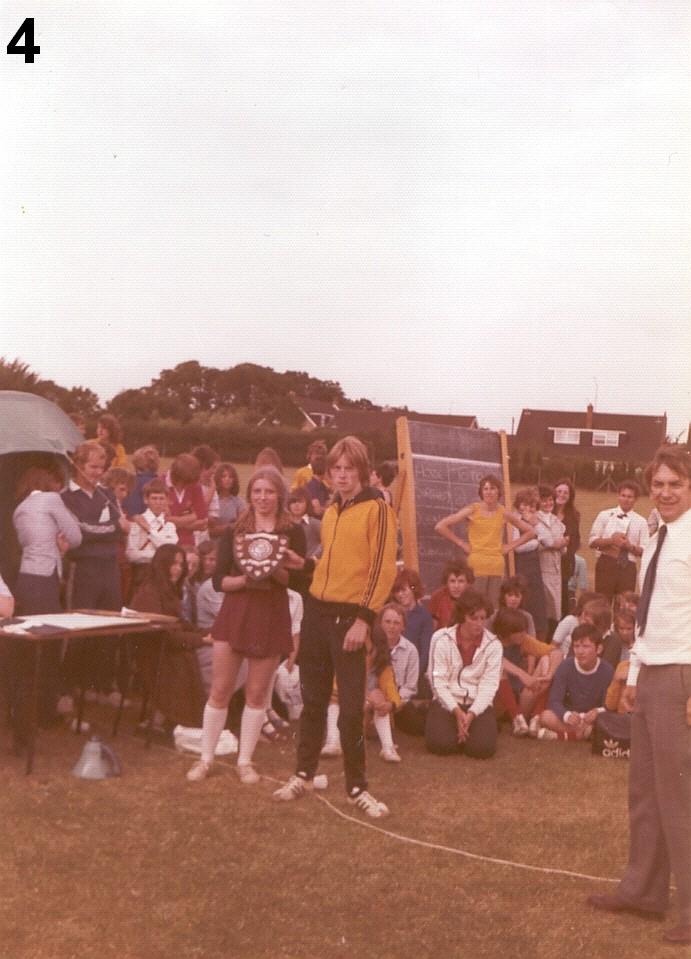 By tent - Mr Beckett
With shield - Rowena Hofbauer, Steve Jarrett
Kneeling by scoreboard - John Jones, Michael Forster, Miss Edney, John Bolton (blue)
Mr Rumbelow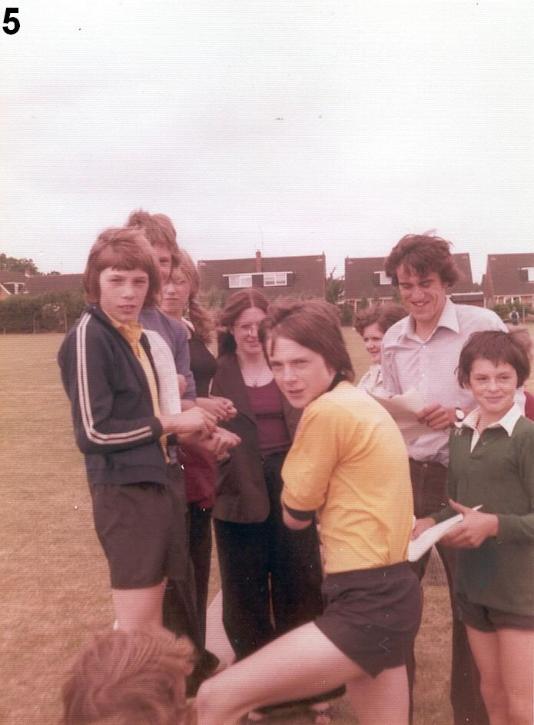 Right - John Rowlatt, ?, Rowena Hofbauer, Caroline Herron, Stanley Blair, Lesley Cooper, Mr Burdett, Paul Blott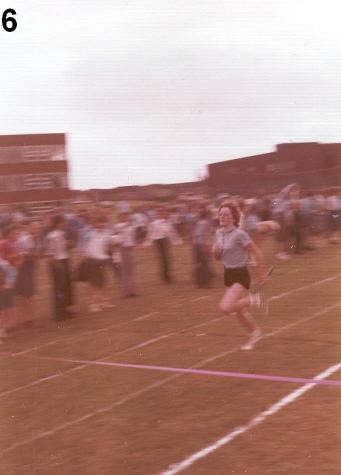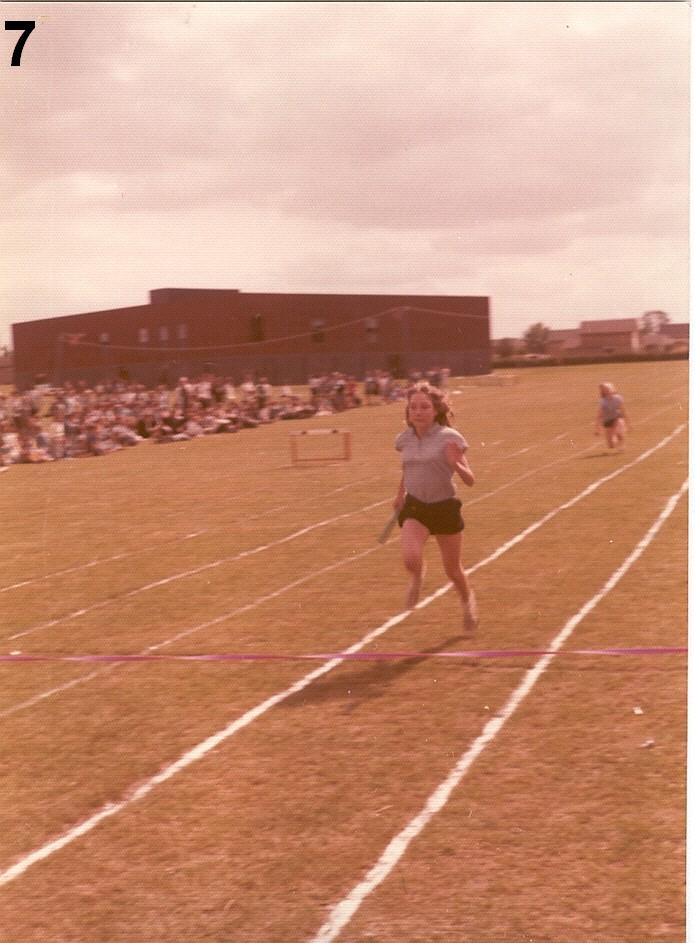 Jackie Geary romps home for Deene, whilst Rockingham stumble. Burghley gave up.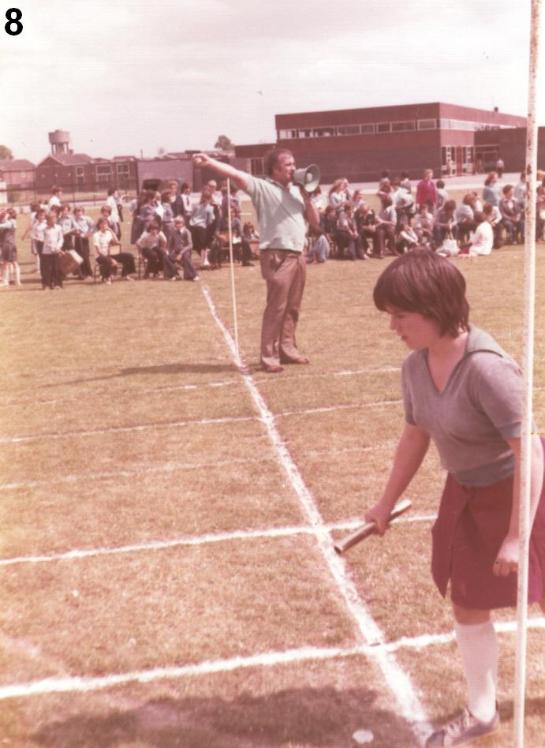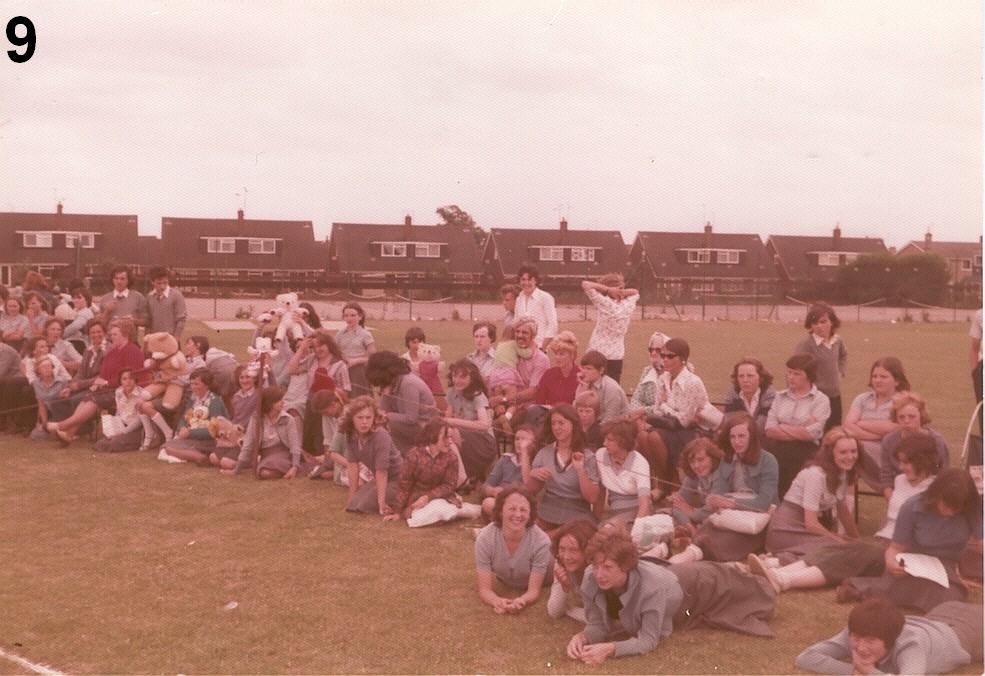 Amongst others (!)... Donna Bouchier, Alec McCusker, Karen Harvey, Tina Hill, Diane Cowley, Heather Findlay, Lynn Healy, Zoe Byles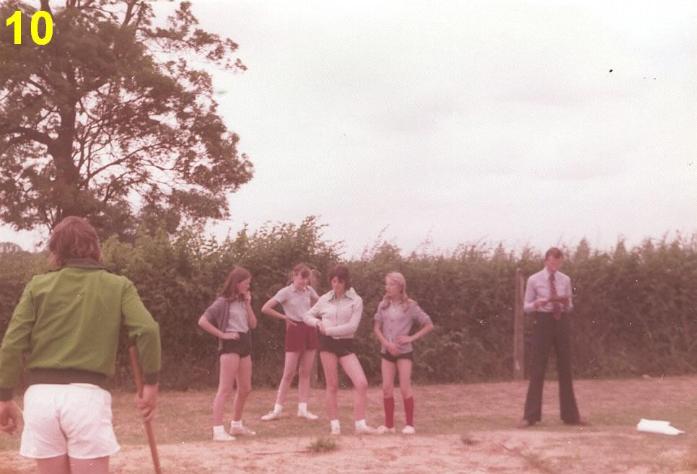 From right - Martin Bailey, a rake, ?, ?, ?, ?, Mr King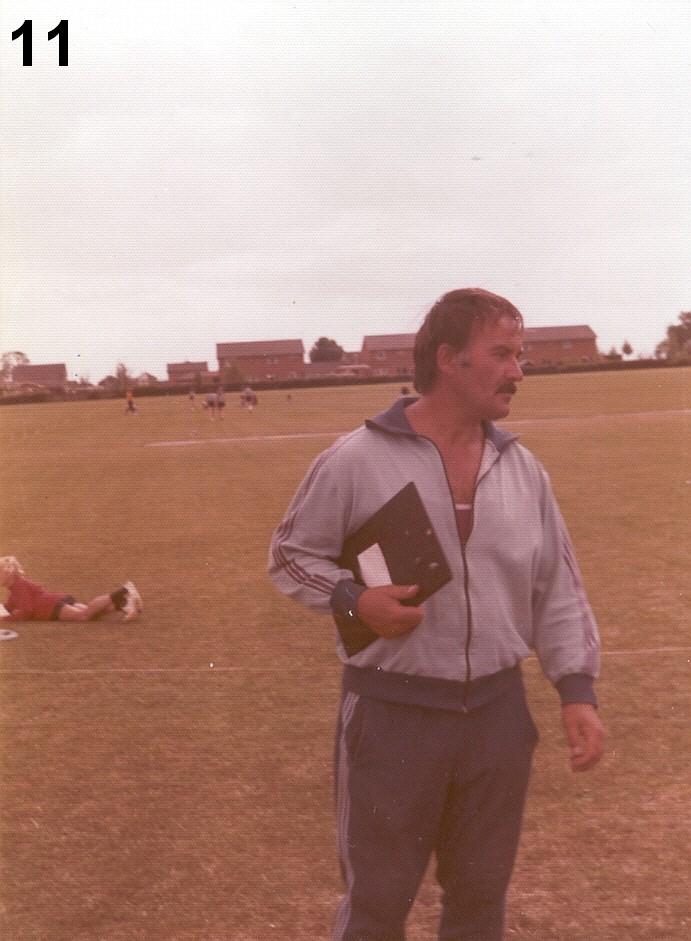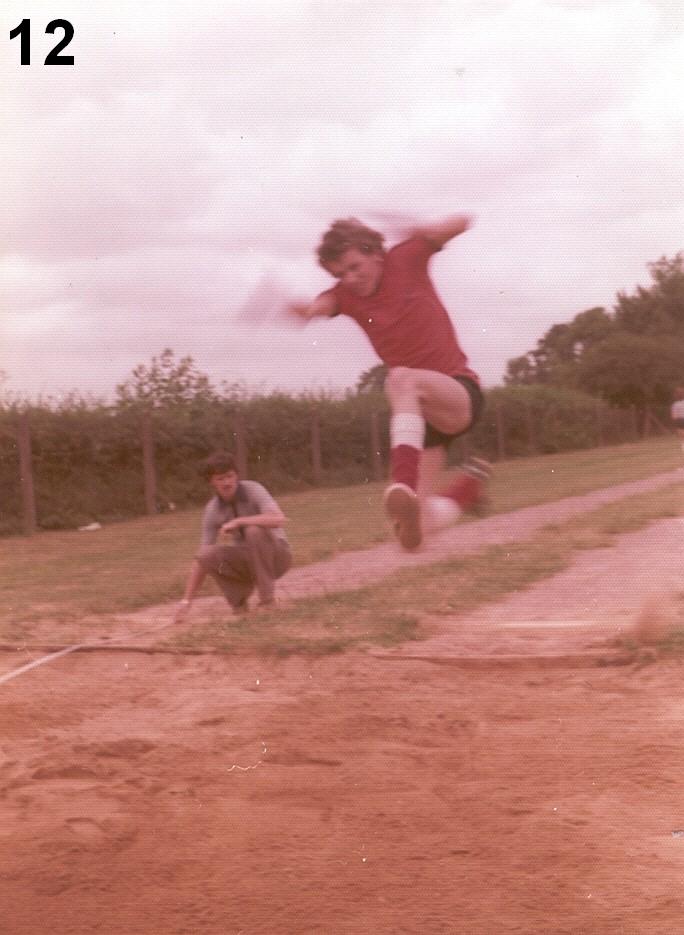 Mr Chambers, Michael Forster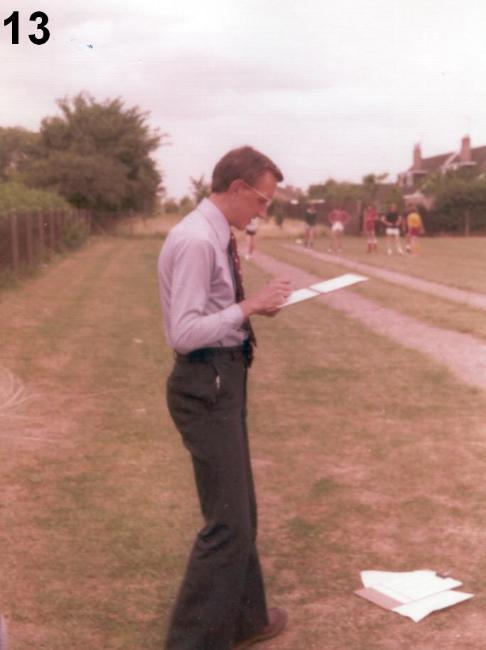 Mr King marks homework...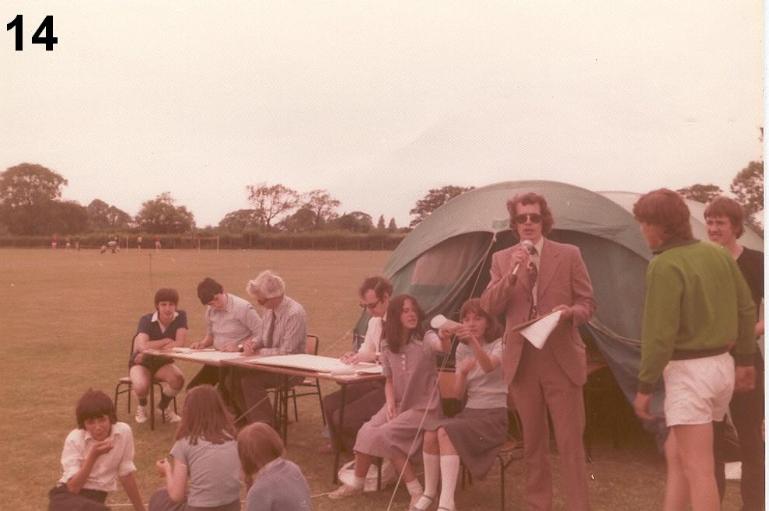 At table, from left - Paul Goult. David Panter, ?, Mr Mills, Susan Secombe, Christine Martin,
Mr Pinney, Martin Bailey, ?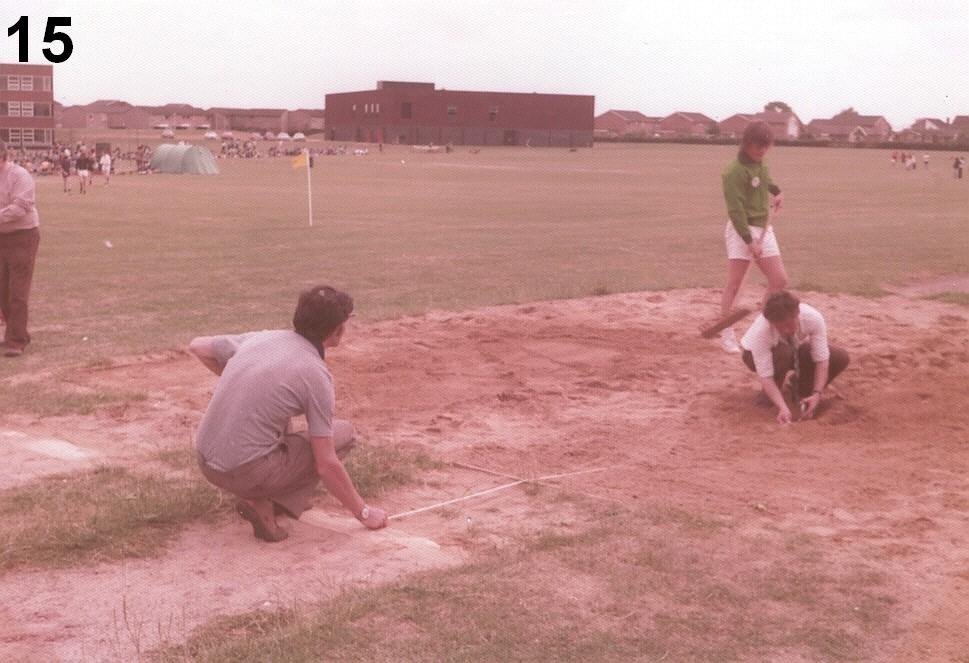 Mr Chambers. Martin Bailey, Mr Turney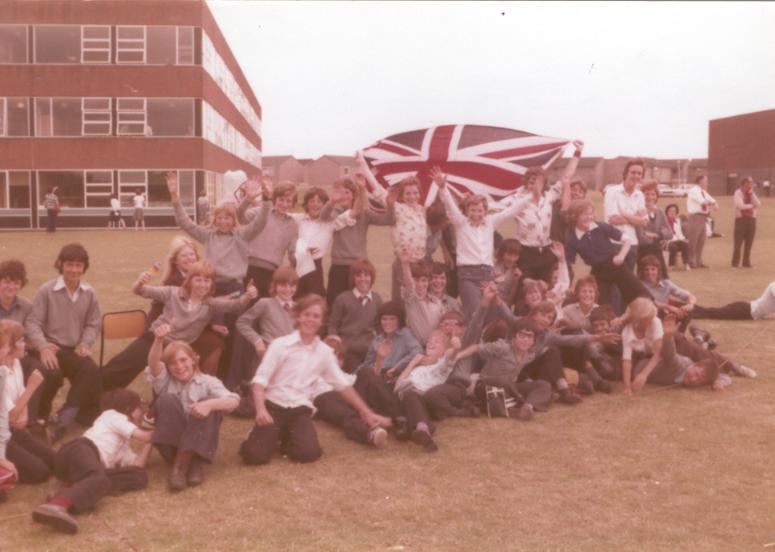 Amongst others, back - Nigel Brown, Stephen Aitken, Tracey Watt, Susan Blott, Lesley Handyside, Brian Johnston, Trevor Johnston, Simon Quainton
Amongst others front - Neil Rennie, Stephen Elliott, Dave Robb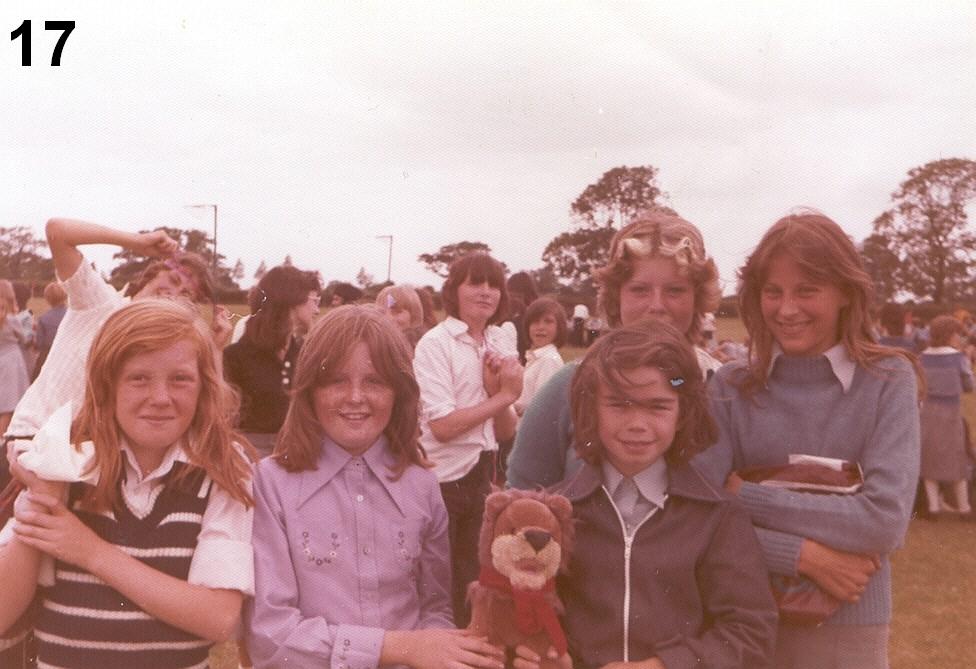 Lynn Angus, ?, Alan White, Ronald Geekie,Tracy McFadden, Melanie Abbott, Kathy Ball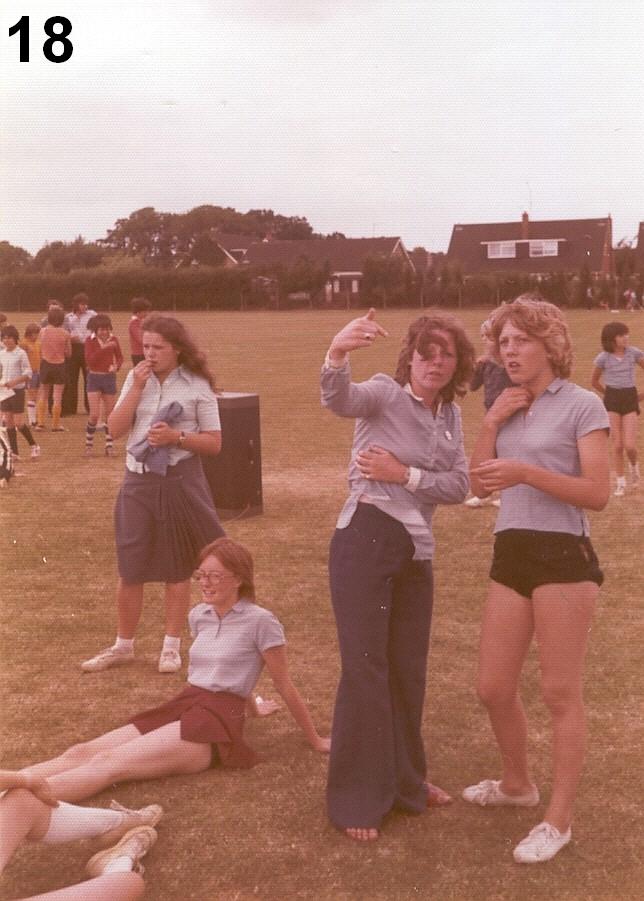 Standing - Wendy Cooper, Miss Dellot, Tracy Laybourn
Sitting, showing a fine pair of legs, Christine Heggs (LOL)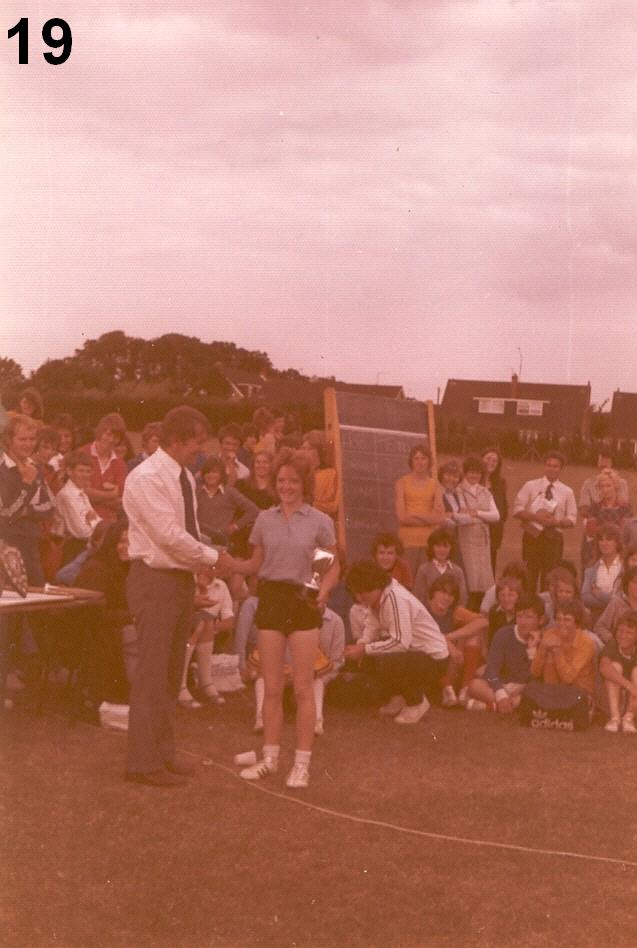 With cup, Mr Rumbelow, Heather Black
Amongst others looking on -
left - Mr Beckett. Billy Jansen, Alec McCusker,
right - Michael Forster, Mr Higgins, Mr Turney, Mrs Furley, Lynette Cooper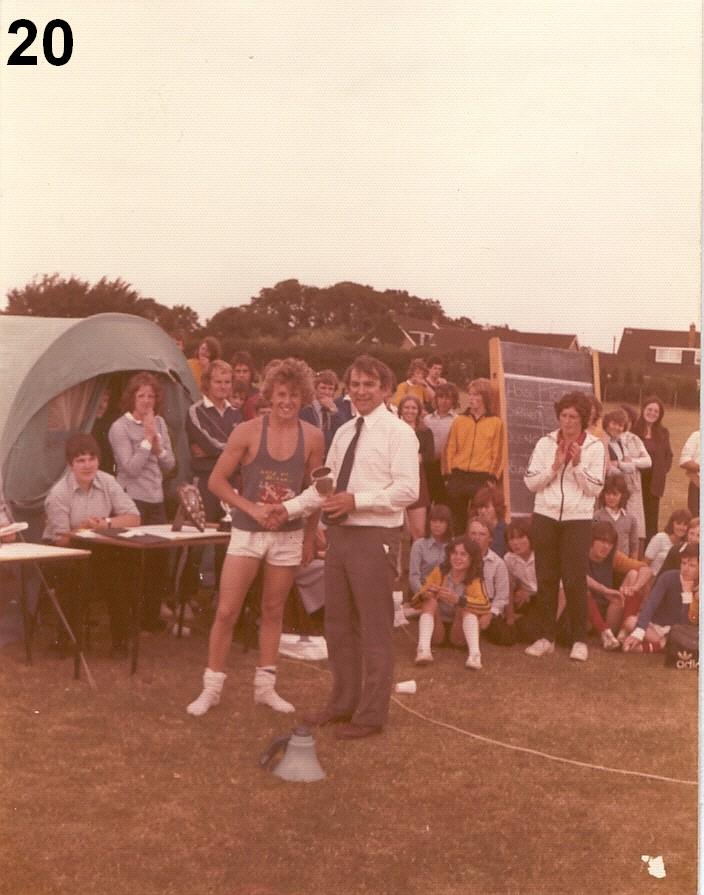 At table, David Panter
with cup - David Cruickshank, Mr Rumbelow
amongst others - Mr Beckett, Billy Cooper, Rowena Hofbauer, Steve Jarrett, John Jones, Miss Edney, John Boulton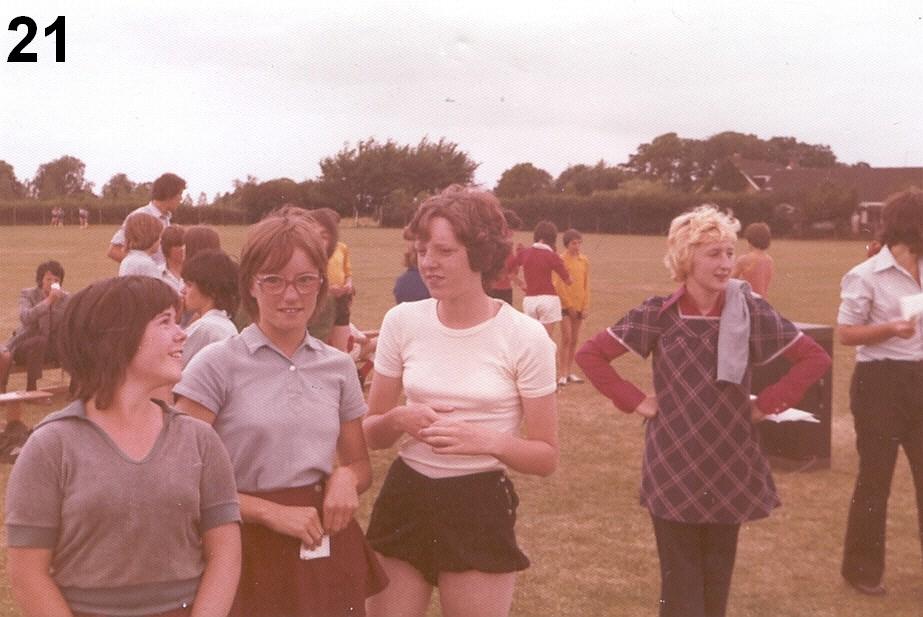 Debbie Barr, Christine Heggs, Carol Buchan, Mrs Furley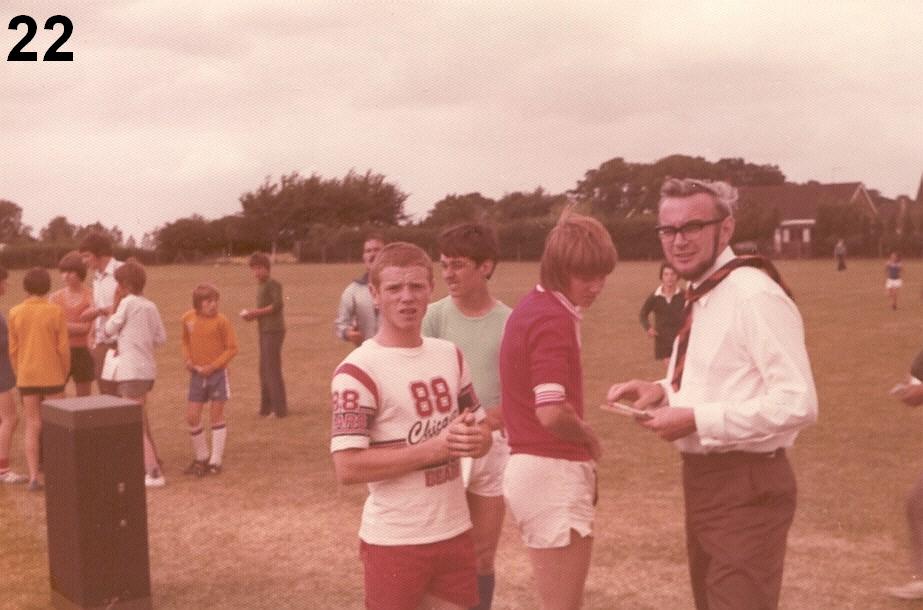 Jerome McGurk, Norman Hinch, Billy Jansen, Mr Long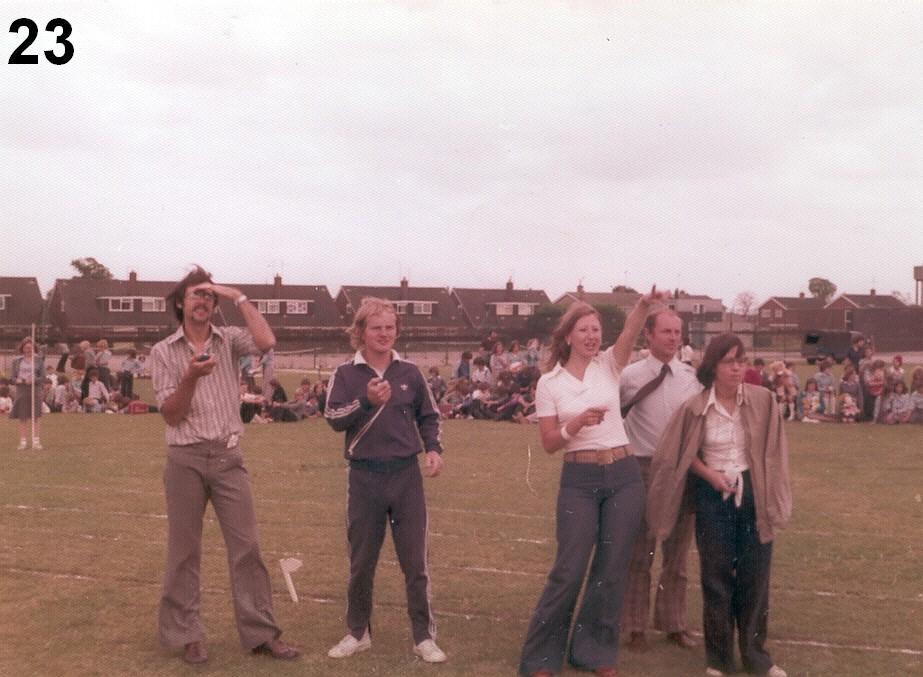 Mr Higgins, Mr Beckett, ? Mr Mutch, Miss Pogson